The annual programs:
Junior Course,
Vocational Course
Mentoring Year
Are accessible only through an audition.
Candidates can submit their application in the following ways:
public auditions, organized by the Academy (dates are communicated on the website)
requesting access to a private audition (by appointment)
during the Summer Intensive Course that the Academy itself organizes
The Director and the teaching staff will evaluate the candidates not only on the basis of talent, physical potential, coordination, flexibility, musicality, and expression, but also on the basis of the willingness to accept the teachings.
With the intention of ensuring that students can navigate the long journey that is expected, internships and trial periods can be suggested to candidates as a means of establishing if their will and passion for the task can be validated in a positive way.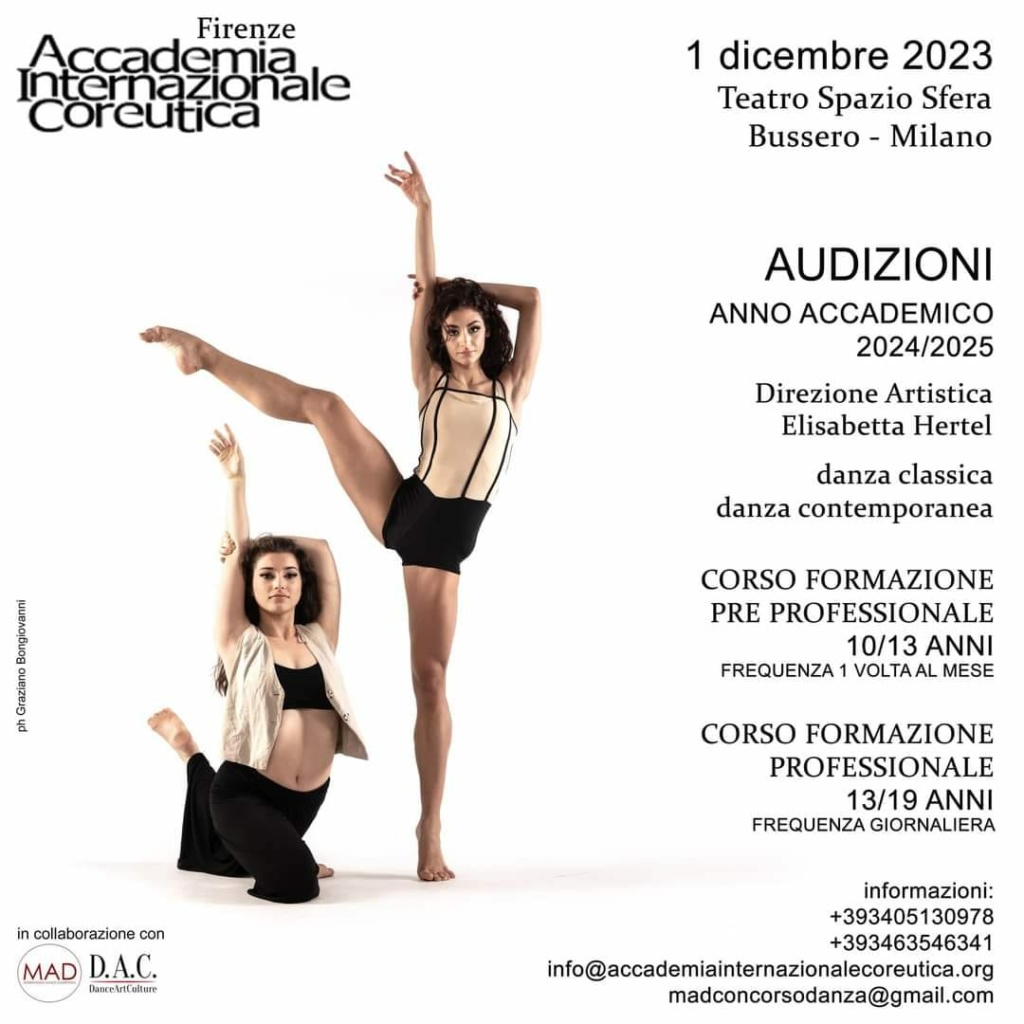 Tour Audizioni 2024/2025 Accademia Internazionale Coreutica
TOUR AUDIZIONI 2024/2025 ACCADEMIA INTERNAZIONALE COREUTICA MILANO 1 dicembre 2023 – Teatro Spazio Sfera – Bussero Milano Accademia Internazionale Coreutica Artistic Director Elisabetta Hertel Firenze Italy Corso di formazione Pre-professionale (10/13 anni) a frequenza mensile (1 week end al mese) in danza classica e contemporanea Corso formazione professionale (13/19 anni) a frequenza giornaliera in danza classica […]