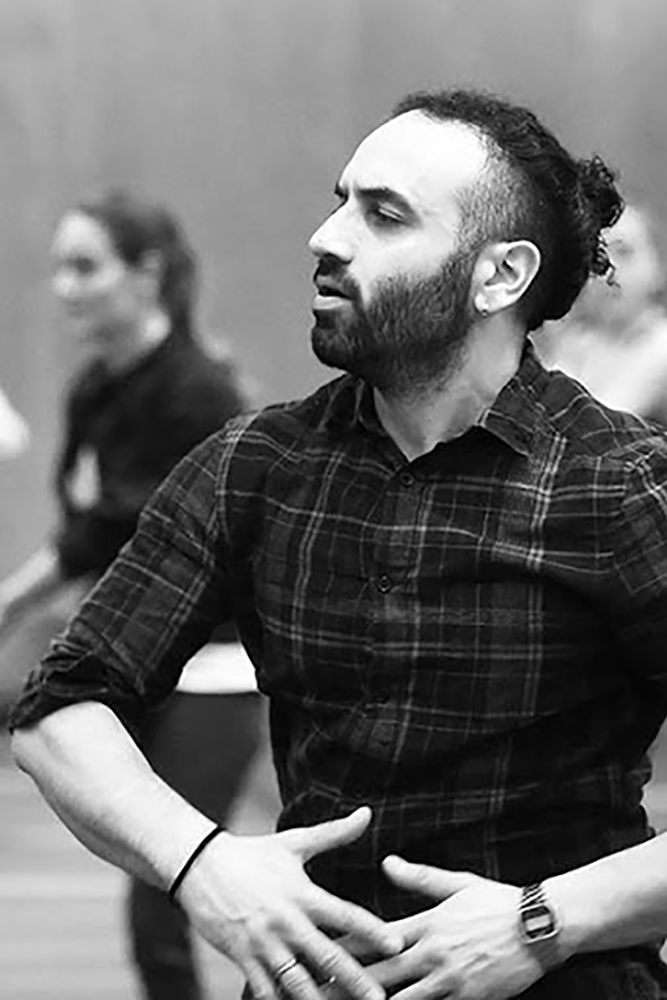 Contemporary Dance
Choreographic Laboratories
In 1984, he was born in Milan and grew up in Naples, where he studied classical and contemporary dance.
His artistic studies were furthered between Florence and Budapest.
He had a career as a dancer in several Italian and foreign companies.
His career as a choreographer began in 2012, when he founded the Kinesis Contemporary dance company based in Florence.
He has been selected for the platform of young choreographers in Almada, Portugal, for the European Project "The craft of art" of Fabbrica Europa, for the European project Choreographic Dance of the National Dance Foundation, Aterballetto and Fondazione Teatro Regio di Parma.
As a guest choreographer he created ballets for Balletto del Sud in Lecce, for Mandala Dance Company in Rome, in collaboration with Florence Dance Festival for Gonzaga University and Taipei Zhong-Zheng Senior High School of Taiwan, in collaboration with the European Academy of Florence for Elon University.
His productions for Kinesis CDC have been touring in important National and International Festivals, earning him numerous awards.
Since 2016 he has specialized in the realization of cultural projects that have seen the support of Regione Toscana, Fondazione CR Firenze, Comune di Firenze e Montevarchi (AR), Publiacqua, MIC Ministero della Cultura, Città Metropolitana di Firenze.