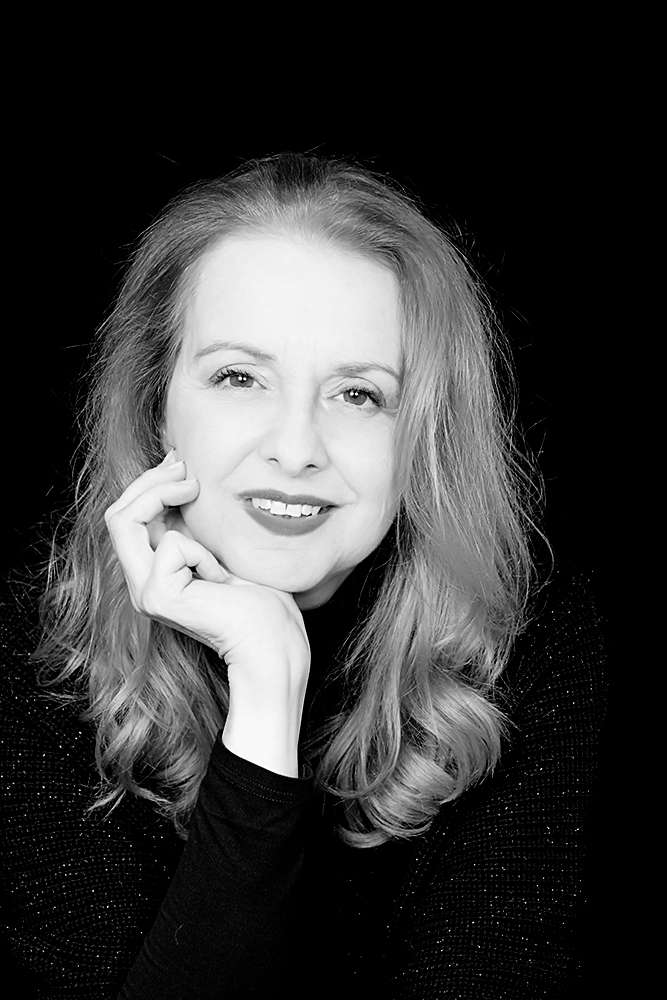 Artistic director
Classical Ballet
Repertoire
History of dance
Born and raised in Torino, Italy, she trained for two years at the "Scuola del Teatro Nuovo" under the direction of Loredana Furno and one year with Claire Jahier at" Scuola di Danza Bella Hutter".
In 1979 is admitted at the" ACADÉMIE DE DANSE CLASSIQUE PRINCESSE GRACE" Monaco, under the direction of Marika Besobrasova where she remained until accomplishment of the studies and the attainment of the Professional Dancer Diploma, in April 1985
Before graduating (in November 1984), she began her professional career at the "STUTTGART BALLET" (Germany), first with a "guest" contract and after graduating (April 1985) with a contract as a corps de ballet.
Under the direction of Marcia Haydée (until 1996) and then with Reid Anderson (until 1998) her repertoire has included the interpretation of solo roles in the following ballets:
Classical Ballets: "Sleeping Beauty", "Raymonda", "Paquita" and "Giselle".
Neo-classical and contemporary:
Ballets by J. CRANKO: "Onegin", "Brouillards"; "The Taming of the Shrew", "Initials R.B.M.E.", "Romeo and Juliet".
As well as in ballets by: G BALANCHINE, M BÉJART, N. DUATO, W. FORSYTHE, M. HAYDÉE, J. KYLIÁN, K. MAC MILLAN, H. VAN MANEN, J. NEUMAIER, G. TETLEY, U. SCHOLZ, R. DE OLIVEIRA.
The following roles have been especially created for her:
The Countess of Hainault in "EDWARD II" BY DAVID BINTLEY
Destiny in "DER ABSCHIED" BY CARLOS VALCARCEL
The female role in "DIE ANDERE SEITE" BY RENATO ZANELLA
She ended her stage career in 1998 and was admitted in the "Professional Dancer Teaching Diploma" R.A.D. in London where she graduated with Distinction in 1999
In September 2002 she founded, in Firenze Italy, and since directs the ACCADEMIA INTERNAZIONALE COREUTICA. Under her direction, the Academy has grown to become internationally known and has established worldwide partnerships with renowned ballet competitions (such as Miami IBC; W.B.C. in Orlando; VKIBC in New York; Sicily IBC) and international academies such as the NZSD (New Zealand School of Dance).
Since 1999, she is regularly invited as a guest teacher (over the years she has taught in: Singapore, Hong Kong, Japan, USA, Ecuador, England, Germany, and Italy) or as a jury member in national and international competitions including: WBC (World Ballet Competition) Orlando U.S.A.; Miami IBC, VKIBC New York and Passion du Ballet Kyoto, Certamen Internacional de Escuelas de Ballet Lima Perù and IBCB Belgium.